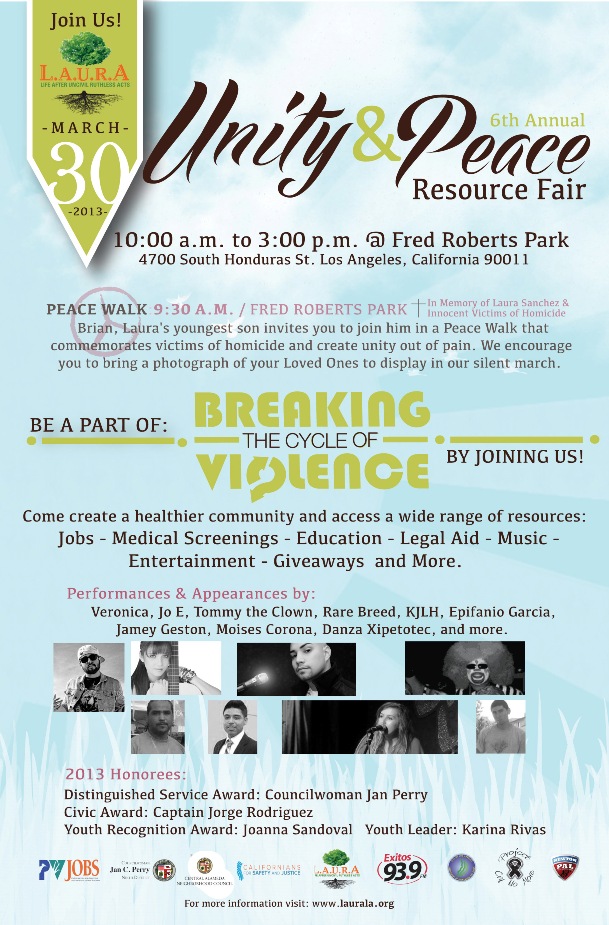 Saturday, March 30, 2013
10am-3pm
Fred Roberts Park
4700 Honduras St. Los Angeles, CA 90011
Service Providers:
Your resources are vital to the community in South Central LA. Please submit a Vendor Application to reserve your space.
Volunteers:
Assist with our event and give back to the community! Please complete a Volunteer Application.
Generous friends, sponsors and supporters:
Please donate $5, $25, $100 or more today to help us put on a great event for our community! Our goal is to raise $10,000.
Your donations and support help us break the cycle of violence in our community!
For more information, please contact me, Adela Barajas (323-816-9651,  adelab@laurala.org) or Yadira Hernandez (707-318-2771, Yhernandez@laurala.org).
We hope to see you on March 30th!
Adela